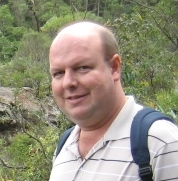 Experience in carrying out over 30 environment, sustainability and tourism programs and projects. A summary of my skills and capabilities can be found below. For further information including my qualifications and work history please ask for my resume.
See also my past projects and publications.
Contact:
I can be contacted through my contact form or LinkedIn. You can also follow me on Twitter.
Skills and capabilities:
Environmental management and sustainability
Project and program management
Community engagement and development
Communications including report writing
Education and training
Facilitation
Research
Information and knowledge management
Experience:
24 years of experience in environmental management, sustainability and tourism
9 years of experience in electronics
Sustainability and environmental management expertise:
Catchment/watershed planning and management
Landscape sustainability planning and management
River restoration including environmental flows research and planning
Biodiversity and native vegetation science and management including fire management planning
Urban sustainability and environmental management