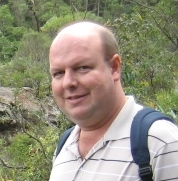 Bruce Boyes is editor and lead writer of RealKM Magazine, which promotes evidence-based approaches to knowledge management, and a teacher at Shanxi University in China. He is an experienced knowledge manager, environmental manager, and educator with expertise in information and knowledge management, program and project management, environmental management and sustainability, community and stakeholder engagement and development, research, writing and editing, education and training, website management, and event and meeting management.
With a demonstrated ability to collaboratively identify and implement innovative solutions to complex problems, Bruce's career highlights include using agile approaches to implement an award-winning $77.4 million river recovery program in western Sydney on time and under budget, leading the development and implementation of a knowledge strategy process for the natural resource management organisations across Australia, and pioneering collaborative learning and governance approaches to empower communities to sustainably manage landscapes and catchments.
For further information including Bruce's qualifications and work history please ask for his resume. You can also browse his past projects and publications.
Contact:
Bruce can be contacted through his contact form or LinkedIn. You can also follow him on Twitter.